A Bodyguard in Baghdad (and Other Places)
Page 1
I wrote this little photo-blog (or whatever it is) to keep my family up-to-date with what I was doing as a PSD (Protective Security Detail) contractor for a British firm in Iraq without having to email everyone the same darned pics - and perhaps get a bollocking for forgetting someone. It has a very bare-bones look as I wrote it using basic html in Notepad - I didn't need anything fancier at the time.
Due to intense interest concerning the apparently "shadowy world" of the contractors, I decided to leave it up for public view.
The timeline was during 2004-2005 - I'm now back home, so thank you all for your best wishes on the Guestbook at the end. I would, however, like you to spare a thought for all the brave men and women still out there doing their thing right now, military as well as contractors.
Remember too the fallen, for they were our friends.
For those of you using Internet Explorer, I've been able to add comments when you mouse-over each pic - now here's the blog:
To prepare for our trip to Iraq to protect those engineers assisting in the reconstruction-efforts, we had to brush-up on our driving-skills on a disused airfield outside Hereford in England. This included, among other things, Y-turns, J-turns, formation-driving (eg. swapping positions while in a 5 vehicle H-formation at speed - with an inch of space between each) as well as hefty helpings of vehicle-rammings:
From England it was an overnight-flight to Kuwait and a few hours later a hitched-lift on a British C130 Hercules into Baghdad:
A few of the essentials in Baghdad - pizza, water, body-armour with ceramic plates - and AK47:
We're living in pretty luxurious conditions - here's the view from the top of our villa (apparently it belongs to one of Saddam's old generals):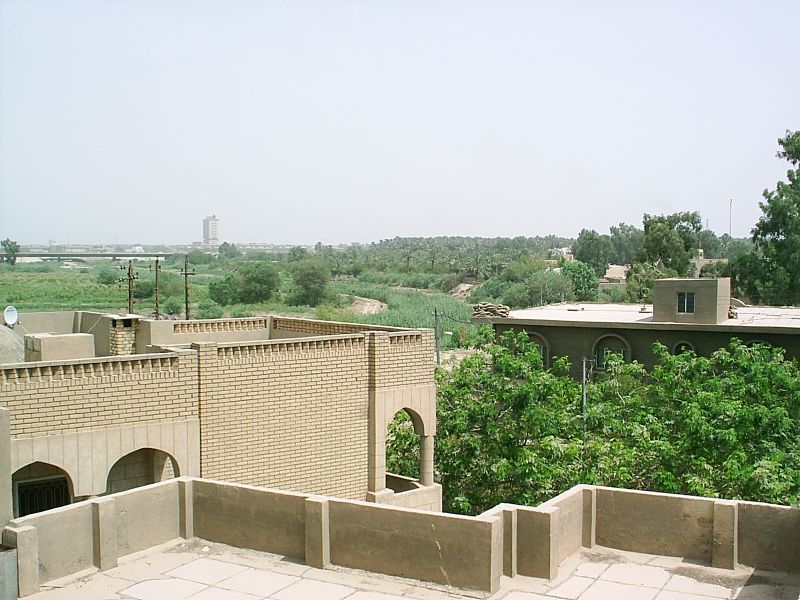 Something one doesn't see every day - the base of the famous crossed-swords, Saddam's old parade-ground. The helmets shown are Iranian, war-trophies from the Iran-Iraq war; they're also used as road-bumps between the bases of the crossed-swords: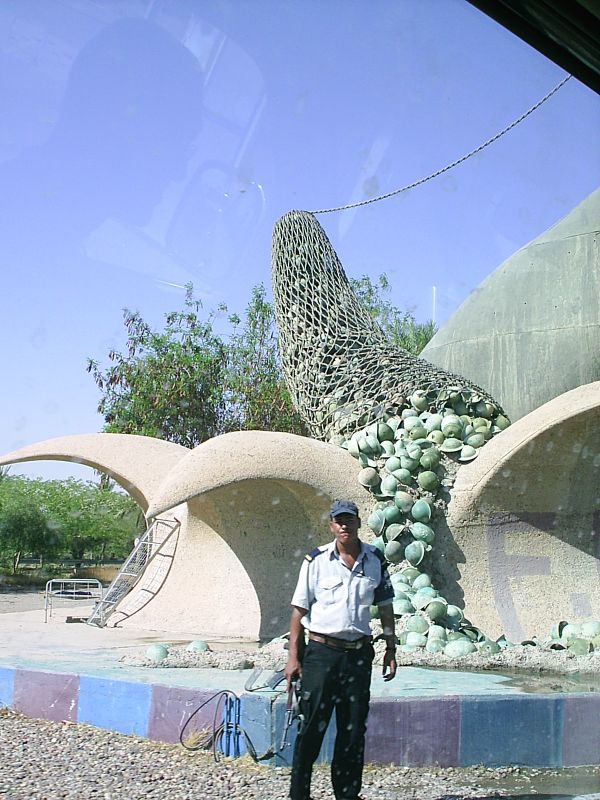 Page 2